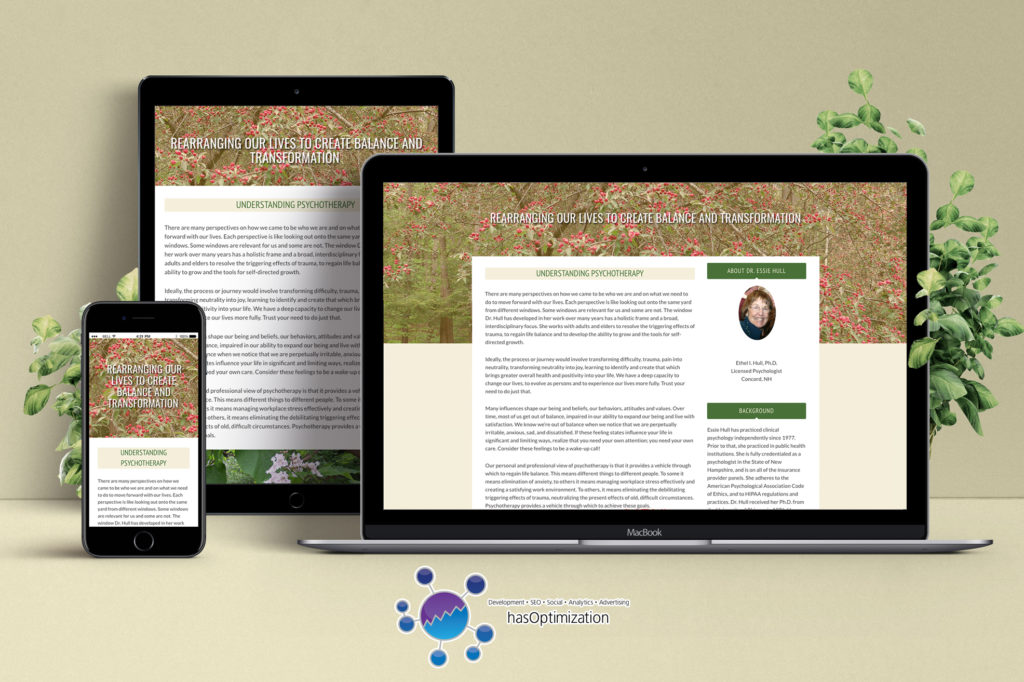 Posted by Aimee Cozza on June 4th, 2018
hasOptimization is proud to announce the launch of a new site for Dr. Essie Hull of Psychological Services Institute. This clinical psychologist is located in Concord, NH.
Dr. Hull, who also runs The Essence of Things online store, came to us through The Essence of Things. She wanted to update her old HTML-only one page site to 2018 standards for web design and usability. While most customers come to us because they want to increase their business, search engine visibility, and generally make their site and information easier to access and digest, Dr. Hull had one simple goal in mind with revamping her website: a prettier site. Dr. Hull was not interested in ranking better on search engines, nor was interested in expanding her content to bring in more clients. Each client has their own goals, and we are happy to work within those parameters to complete a site they like and enjoy.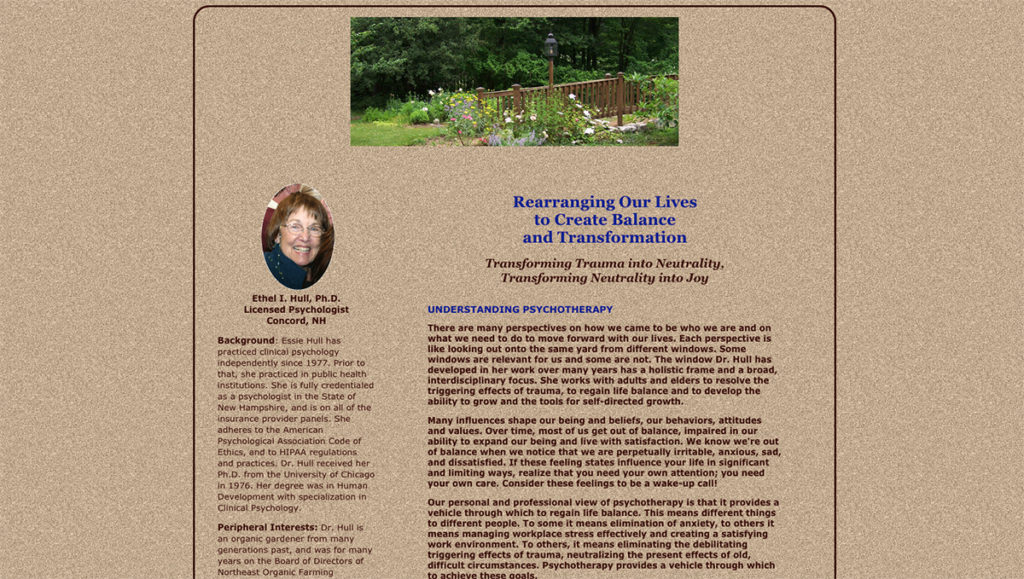 The first thing we did was assess the old site. The biggest complaints on our end were the following:
Brown on brown makes text hard to read
Colors aren't the most inviting
Page is not responsive
With these in mind, we brought forth some themes for Dr. Hull to consider. Because Dr. Hull is an organic gardener and likes taking photos in the garden, we decided to suggest the use of a visual theme to bring some freshness to the page. We updated the colors, fonts, and removed the background image ("noise"), while maintaining the same information, and updating some outdated information. Best of all, the site is built on WordPress, which allows for further development if she decides she wants to add pages, begin blogging, add a contact form, or endless other possibilities.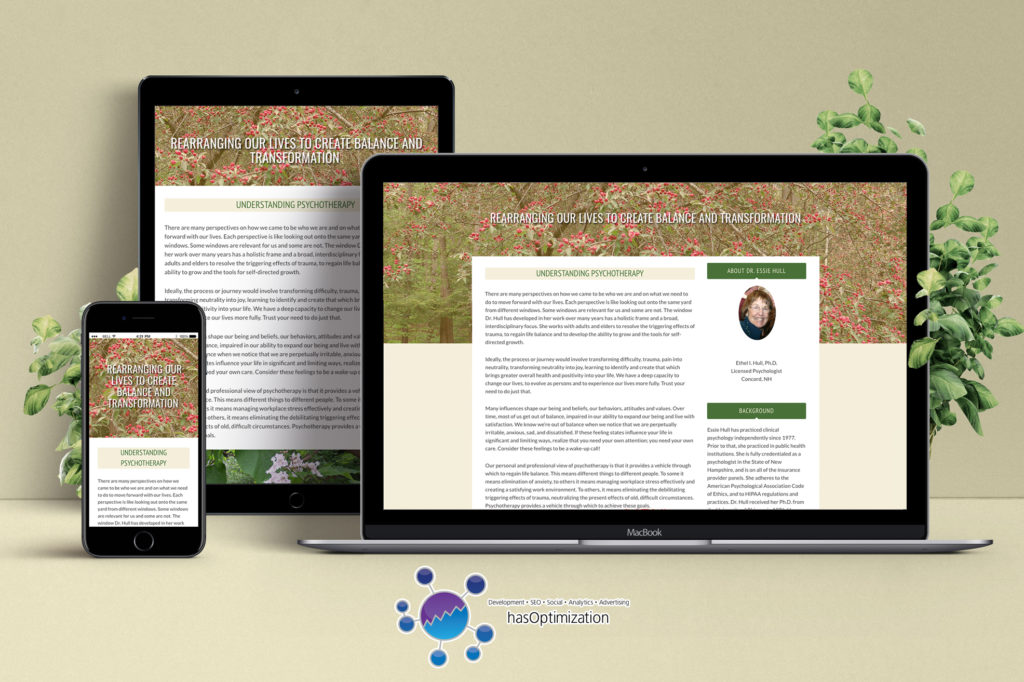 If you're looking for a new site refresh — no matter how simple or complicated — we can help! Contact us today to get started.