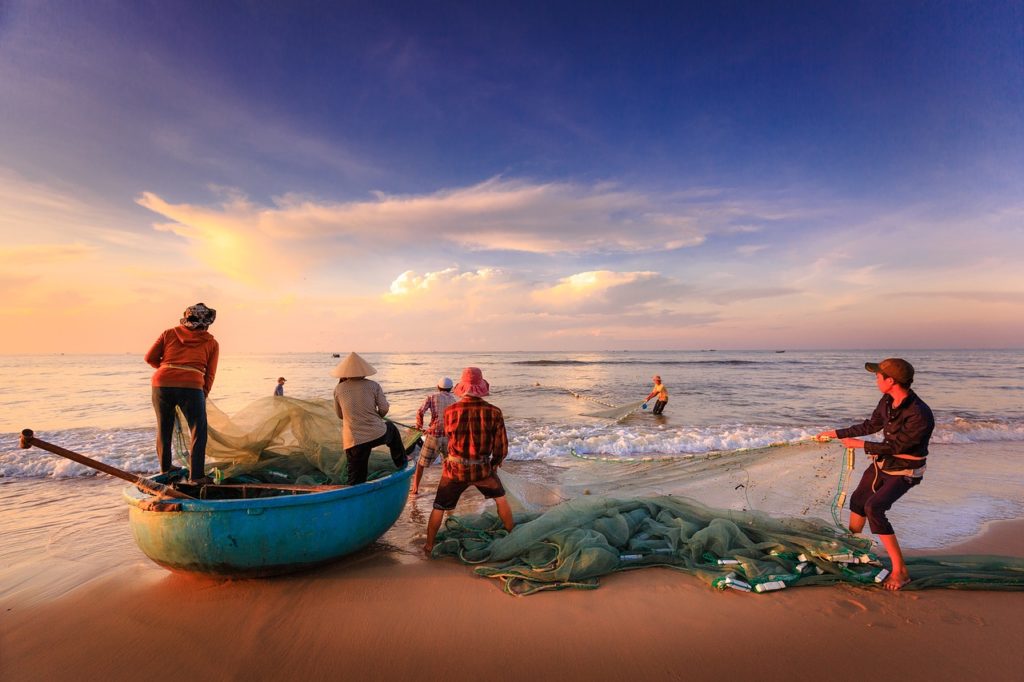 Posted by Aimee Cozza on April 9th, 2018
When taking on new clients for social media management, we often have to sell ourselves on a few points and convince our clients that we are working in their best interests. One of the biggest things we have to sell our new clients on is when we're coming up with topics to post about, that they need to cast a broad net and develop into "halo" topics that can envelop their brand.
New clients tend to hyper-focus on their services. For example, if we have a client who is providing tree services, they may tell us when we are doing posting for them on social media, that they only want to post about the tree services they provide. Those services are probably:
Tree removal
Tree trimming
Stump grinding
Booooring! The number of topics included in those services that will both be about that service and be engaging and interesting to current and prospective customers are very, very slim. We'll run out of content to post about fairly quickly, and followers on our page will get bored with us repeating the same old, same old stuff about tree removal, tree trimming, and stump grinding.
So how do we create engaging content?
Let's think about what we call halo topics. These topics may exist outside of the services provided, but they can definitely garner more interest than the topics that the services provide. In this instance, halo topics might be:
Tree types and tips for maintaining those trees
Landscaping and gardening ideas and tips
Local native trees, beneficial trees, and trees that are not great to have
Weather patterns in the area (to prepare people who may not be thinking about tree services at the time, but may when they hear about a high wind or snow situation)
Along with our core services, we're now posting about topics that a follower or visitor might be interested in reading about. Does the client sell trees, landscaping services, or gardening services? No. But the content is far more easy for a customer to digest. If you posted a great gardening tip that many people found helpful and shared with others, you've just created engagement with an engaging post. Adding great engaging posts like that and then interspersing content about tree removal, tree trimming, and stump grinding will make people pay attention to your next post — the one that's hopefully going to make you money.
Creating engaging posts will help you grow your audience.
Facebook, for better or worse, works like this now:
A post is created.

The post is "liked", which then allows it more visibility amongst the liker's friends
The post is "shared", which then allows it even more visibility amongst the liker's friends
The post is commented on, which then allows it even greater visibility amongst the liker's friends
The idea is you want to garner liked, shares, and comments — ideally, all three. This will maximize your organic exposure to new audiences who may be interested in your services or in following your page. If you don't make engaging content, no one will engage, and your brand will be more or less invisible on Facebook.
Now, that doesn't mean that you can't buy reach on Facebook. Precisely, that is what ads or for. But what you want is to create a lasting audience you can continually reach out to for free. How do you do that? You want to build up trust in your readers, give them an idea of what to expect with your posts, and get them to like your page.
Think about this. Let's say you want to buy an ad to garner more likes on your page. When you're writing your ad, what does your Facebook page provide that someone can't get elsewhere? Not your brand or your business, but your page. Why should someone click the like button on your page?
Which seems more helpful to you?
Which description seems like you would be more interested in following the tree removal service page for?
"Follow us for information about tree removal services such as tree removal, tree trimming, and stump removal!" or
"Follow us for landscaping, gardening, tree care, tree services, and more to help beautify the land and garden around your home!"
How to figure out what topics encompass your business
Start by listing out your service and products. From there, think about what related to that service or product someone might need or want to hear about. For example, we provide website development services. Someone might be interested in hearing about hosting options, problems with large hosts that are happening, changes in design, new coding standards and new design standards, or the litany of other topics surrounding that service we provide. They don't want to just know about what services we provide: we can also show them what's going on in the world and explain why it's important.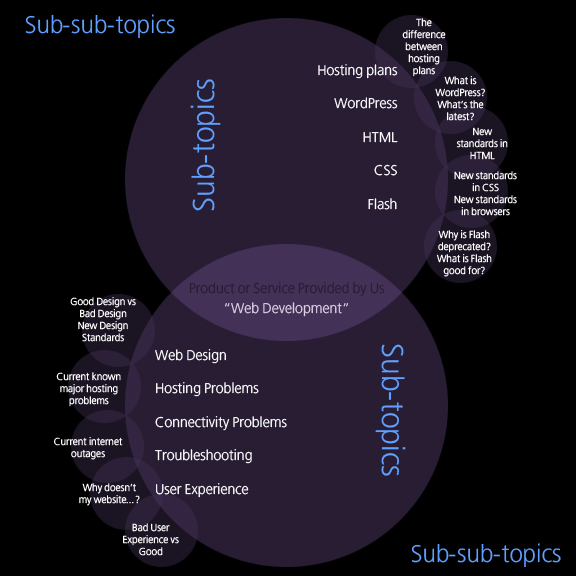 How do you make the most of your social presence on Facebook? Let us know in the comments below!