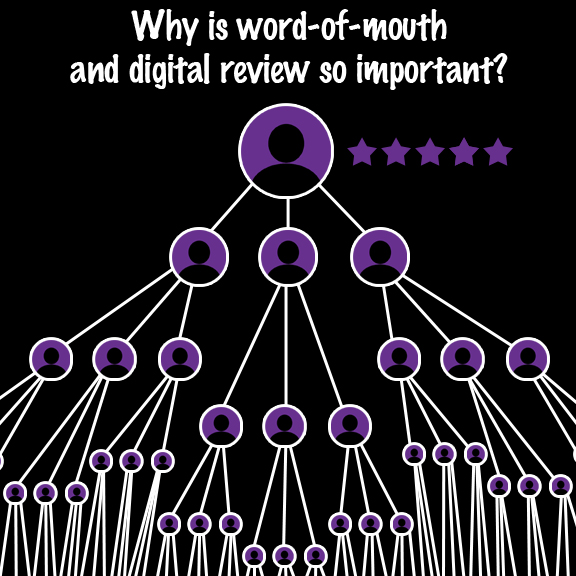 Posted by Aimee Cozza on March 27th, 2018
One of the biggest sticking points when it comes to small business is reviews. While we have guides on what to do with bad reviews, and guides on how to ask for reviews, we need to also talk about the importance of reviews, especially when it comes to running a small business.
Why are reviews so important?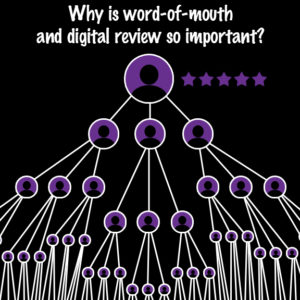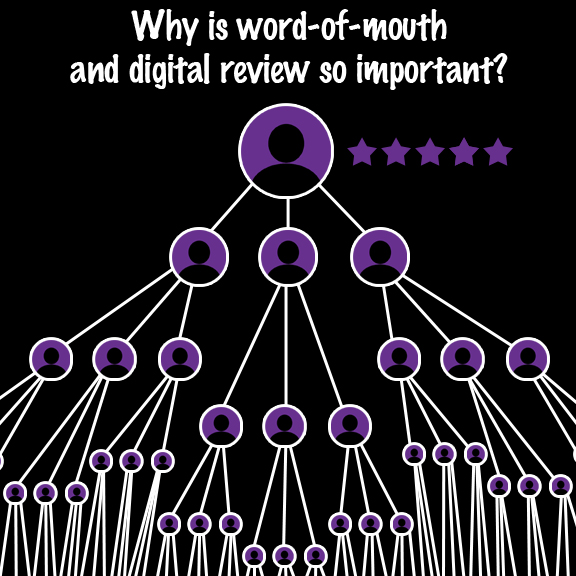 Reviews can make or break a small business. Online reviews are now "word-of-mouth" advertising on the internet. When you Google a business, often times you will see an aggregate of Yelp, Facebook, and Google reviews, showing off blurbs from reviewers as well as a star review (up to five stars).
The problem is that most people don't think to review a business unless they have a problem. That means if they ran into an issue, or were dissatisfied with their service, then someone will go out of their way to leave a review — usually negative. One negative review — and it being the only review — can tank a small business quickly. The thing is that it doesn't give us a clear picture of this business. One single star review can look really bad, but say the customer was in the wrong or the company usually gives perfect, polite service every other time. You wouldn't know this just from judging off of the one-star review.
Because of this, we need to tap into every available opportunity to ask for reviews and try to get our good customer service to outweigh our bad customer service.
Do
Ask for reviews! After someone tells you personally about how happy they were with your service, ask them if they could take a moment to leave a review online.
Don't
Pay for reviews. There are plenty of services that offer to review you for money, but not only are these misrepresentations of your business, but often times they will also get removed. Worst case scenario, your listing can be completely removed for violation of Terms of Service by paying for dishonest reviews.
Do
Respond to all reviews you get. Keep your response mostly impersonal and professional. If you are responding to a bad review, try not to point the finger and offer resolution privately.
Don't
Yell at your customers. Responses to reviews are visible to the customer you are responding to and potential new customers. Show your new customers how great you are at customer service; don't be negative.
Do
Ask for reviews! Ask for them via email, over the phone, or in person when someone has something nice to say. Ask them: "would you be willing to write me a short review? It would be helpful to me and my business." Make it easy for them by supplying a link to the review platform you are looking for reviews.
Don't
Badger for reviews. Constantly asking the same people over and over for reviews can and will get annoying and may lead to you seeming like you're trying to mine for reviews. One time should be enough!
Do
Spread out your reviews. If you already have ten on Google, great, ask for reviews on Facebook, where you may have only one. Make sure to pay equal attention to each social platform because not all of them aggregate like Google, but many potential customers pass through each review platform.
Don't
Lump all your reviews in one place. Sure, having 50 reviews on Google looks great for Google, but if you're on Facebook and you search for the business on Facebook, there will be a big fat zero for reviews on that business, making it seem questionable.
Have any tips for getting reviews or handling them? What's your plan of attack for reviews? Leave a comment below!