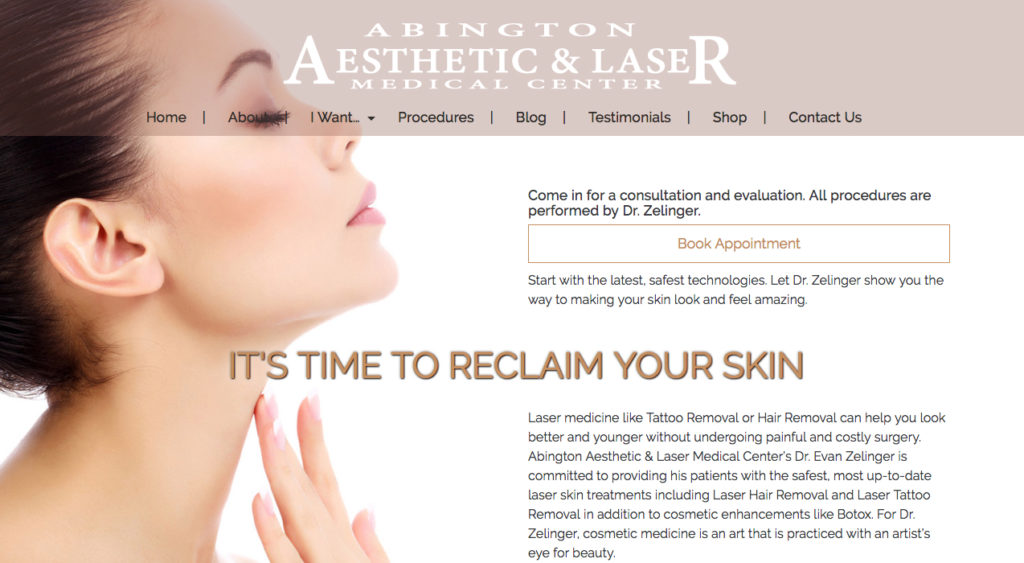 Posted by Aimee Cozza on May 2nd, 2017
The team at hasOptimization is proud to present to you our latest website overhaul. Abington Aesthetic Laser and Medical Center is a client out of Philadelphia, PA specializing in non-invasive cosmetic laser surgery including hair removal, tattoo removal, and more. With a lot to offer, Abington Aesthetic had a site that needed some major updates to showcase their current range of services to clients and potential customers.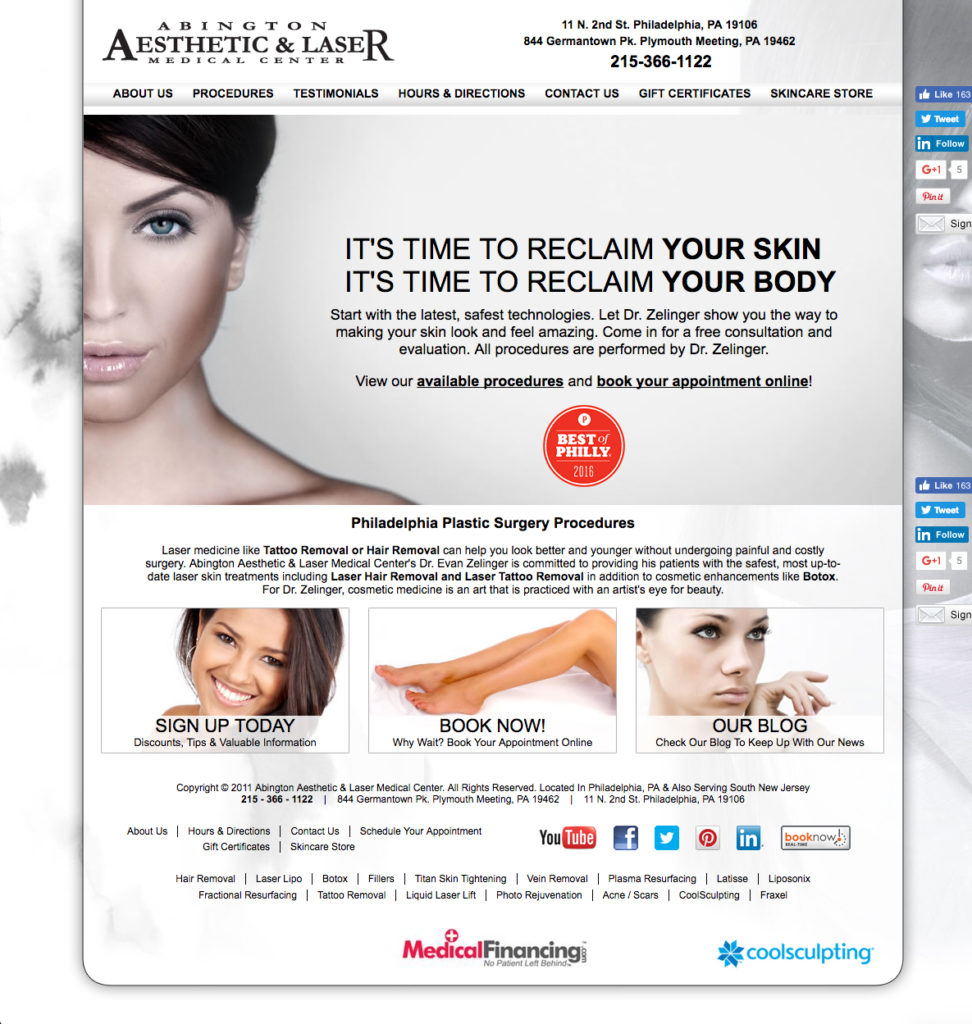 Abington Aesthetic's old site was a basic HTML website. It was billed as being a bit too "grey" by the client. Back when it was originally built, it may have been a sleek and nice looking website, but in 2017, it was lacking. Without a responsive mobile theme, it was hard to read on small screen devices, and it lacked updates. With colossal drop down lists in the menu, it was hard to navigate. It also had an issue with consistency between pages; some newer pages read like a cheap newspaper ad, while the blog was a completely different look altogether, which could throw off immersion for visitors.
Here's how we overcame these issues: we started with a basic site map to figure out what we wanted to go where and how people would be searching for Abington Aesthetic's services. We developed new pages with expanded content to give potential clients an informed choice as to what Abington Aesthetic offered and combined old pages that were lacking in content. Then, we developed based on the client's aesthetic choices, a responsive and classy new webpage to place all the new content. We were able to take the old cheap-reading newspaper pages and develop them into pages that really told potential clients of what Abington Aesthetic could do for them, rather than throwing a sales pitch at them. We also collected the disjointed blog for a consistent user experience on site. Through the use of words, images, slideshows, interactive graphics, and videos, we think clients and potential clients will come away with a stronger idea of what Abington Aesthetic Laser & Medical Center can do for them.
On top of all of this, we also created new Twitter, Facebook, and Google Page cover photos to reflect across all services a level of brand consistency. We kept the images similar to the website so viewers would know that they were viewing and interacting with the right Abington Aesthetic.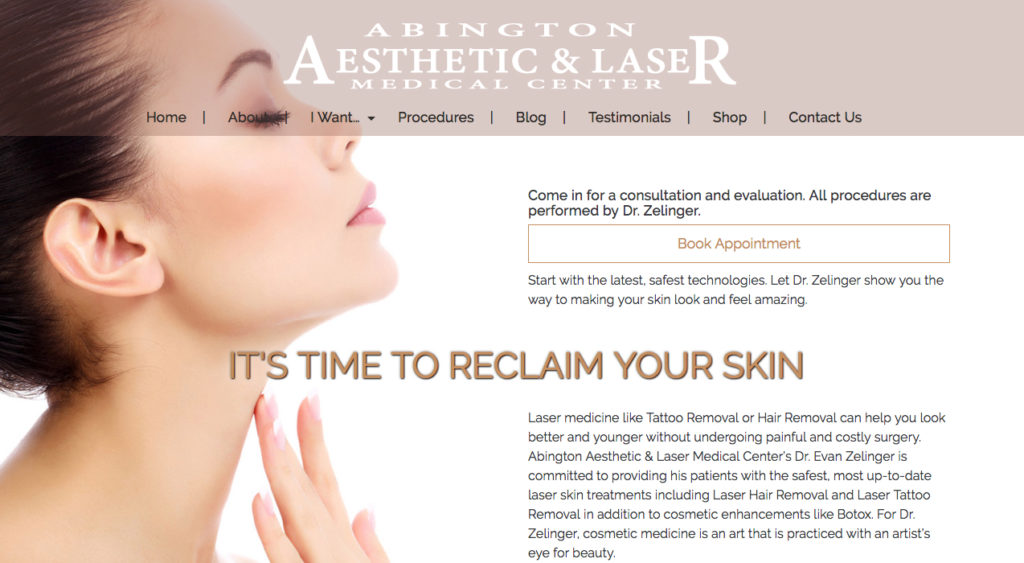 Take a look at Abington Aesthetic's new site by clicking here.
Ready to bring your website into 2017? Let hasOptimization build a beautiful, responsive new website to help grow your business! Contact us today!