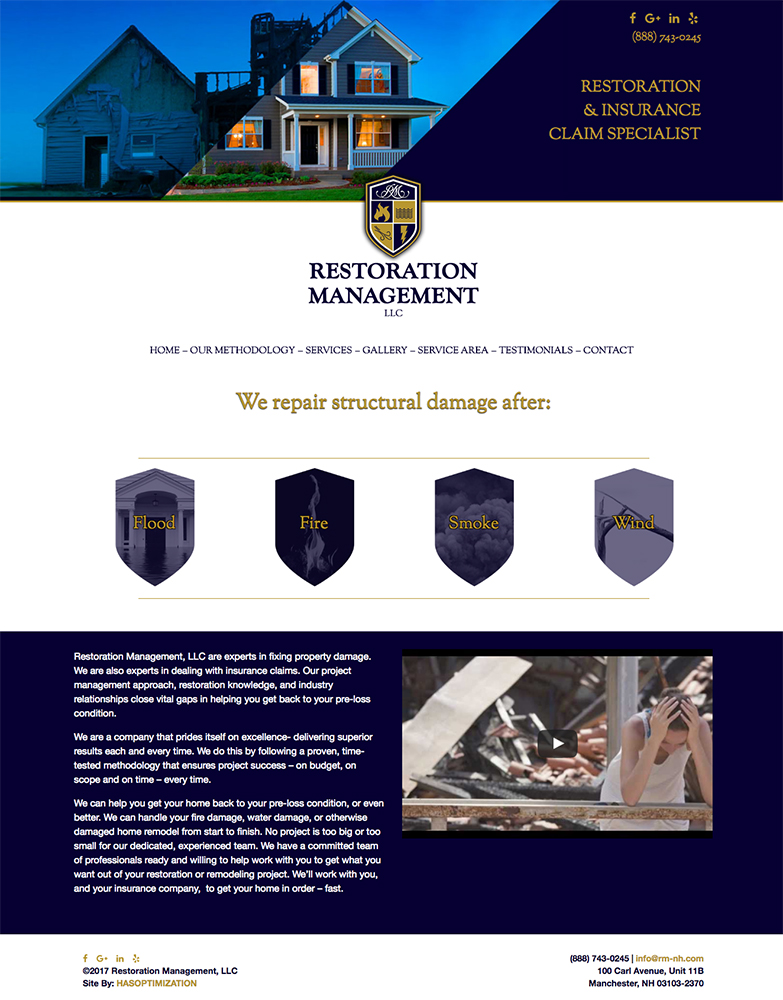 Posted by Aimee Cozza on April 12th, 2017
hasOptimization is pleased to announce the release of a new client website! We have been working with Restoration Management LLC for some time to improve general web presence as well as managing their social media profiles for their damage restoration company. We were excited to hear that they wanted to go ahead with a new webpage to showcase the variety of services they offer.
Restoration Management's old website was a basic HTML website created in 2012. While a basic HTML website is great for load speeds and ultimate customization, this site was out of date and had suffered some malicious attacks that left it at a disadvantage. It did not have a mobile view, which tanked its rankings in Google for mobile friendly sites. We knew a new site with modern design and structure would serve them well.
What hasOptimization aimed to do was to bring Restoration Management's page into 2017. With this, we wanted to accommodate customers who were viewing the website on all devices – not just some. We implemented a beautiful, sleek, professional new website with mobile functionality, as well as additional service pages to give customers an idea of what Restoration Management is capable of. We also included testimonials, a new contact form, a gorgeous interactive gallery, and we linked all of their social media profiles to their website so viewers could easily click and follow on their social media service of choice.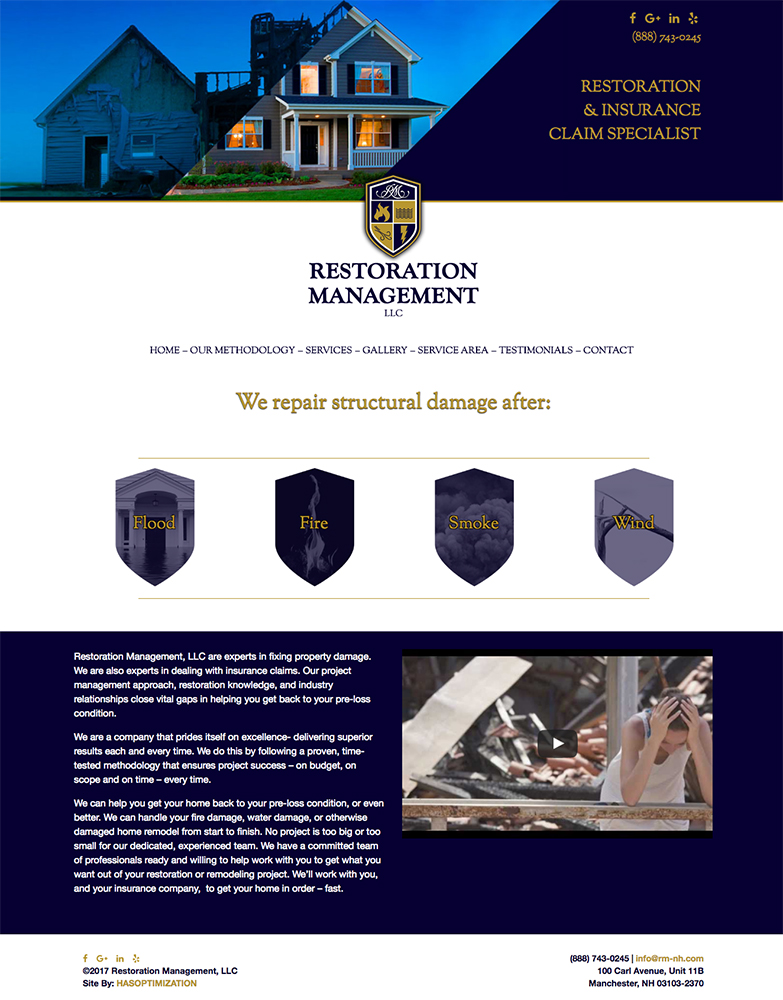 With these changes, updating Restoration Management's page to include new pictures of upcoming works and new services is a breeze. Check out the whole site here.
Ready to start your new website design? hasOptimization can help you optimize your mobile rankings by creating a mobile-friendly page for all devices. Contact us to get started today!