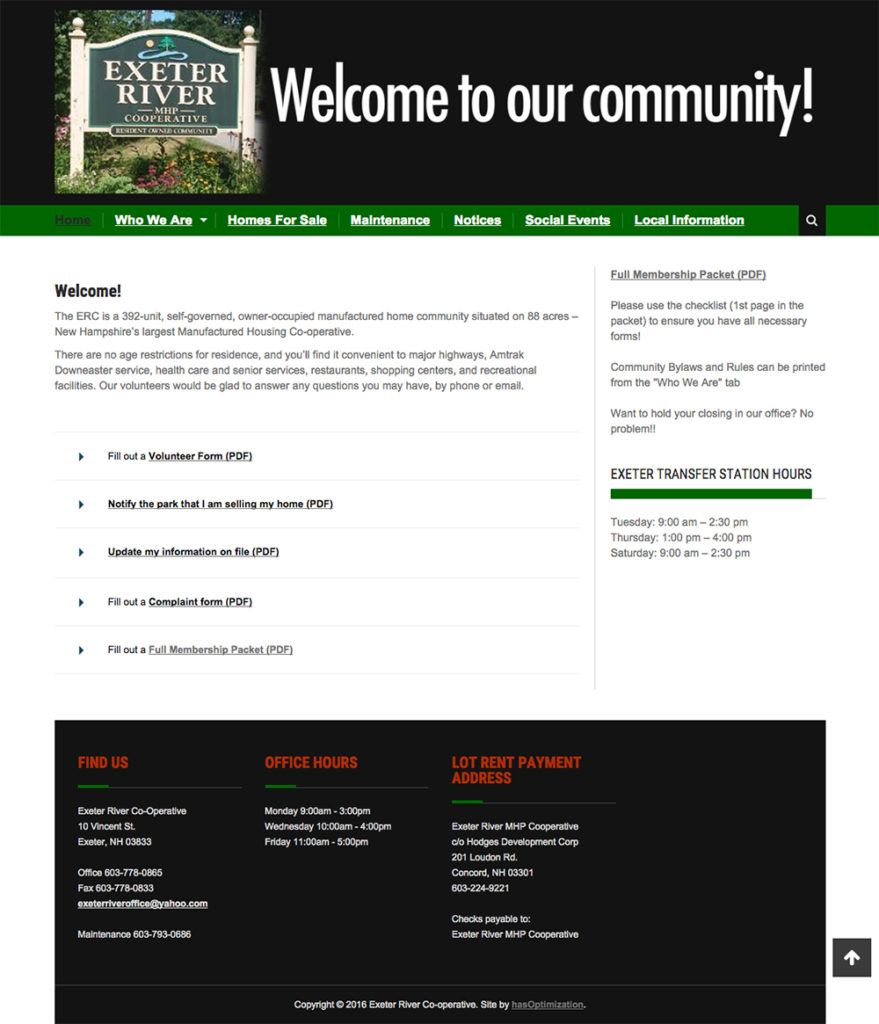 Posted by Aimee Cozza on April 15th, 2016
hasOptimization is proud to announce the new look of the Exeter River Co-Operative. This community owned property in Exeter, NH was looking for a new, responsive web design to help them get into 2016.
The old web design was a basic HTML page. While basic HTML is great for load times, it does not afford the flexibility of a mobile theme and can be hard to navigate on small screen devices. The Exeter River Co-Op site had a lot of information on it that wasn't necessarily organized in a way that was too easy to find. They had notices, social events, and all kinds of other pertinent information for their residents. We wanted to make sure we not only gave them the power of a gorgeous new web design, but we also wanted to make sure their visitors found their website easy to use.
The first thing we did was make sure that their upgraded web design would include a search bar. This would easily mitigate any problems with finding information on site. Even if we placed the information where we thought it would be most intuitive for it to be, if a visitor couldn't find it or was having trouble with it, they could just search to find what they were looking for.
We also made a custom page for our client to be able to list homes for sale. This page allows them to create an individual listing per home for sale. They can include any information they find relevant, such as the listing price of the home, photos, or any details about it. They can also link to places outside of the site within this page, such as Zillow or otherwise. We wanted to make sure we put the power in our clients' hands so they could maximize exposure for potential sales for their residents.
Before: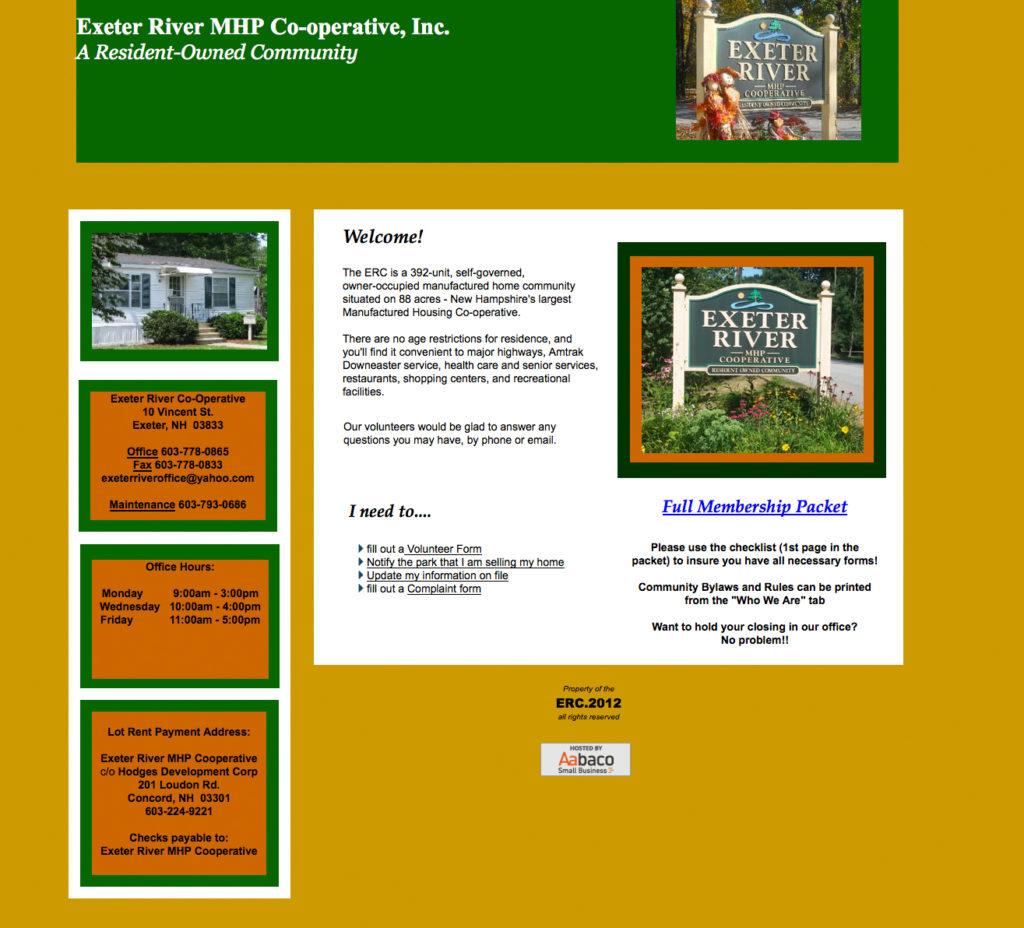 After (click to view the live site):
With this new page came a new, responsive mobile design that works well on small screens and big screens alike. With the ability to search the site regardless of what kind of device a visitor may be using, we've ensured that visitors can find what they are looking for within the Exeter River Co-op site the first time.
Ready for your new website? Contact us today!