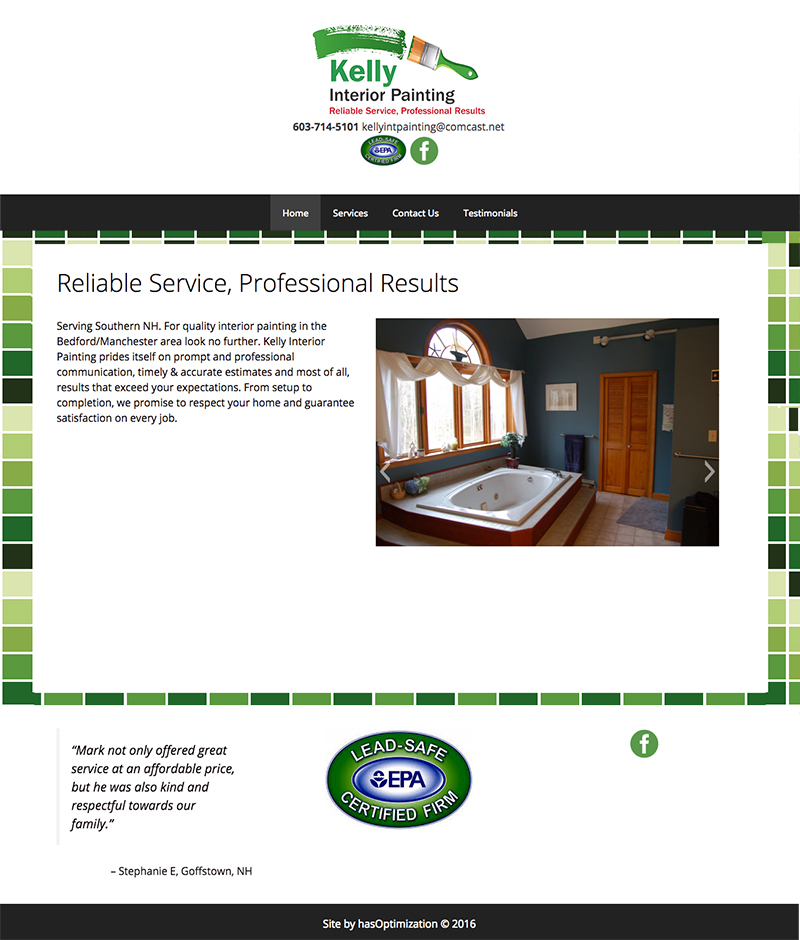 Posted by Aimee Cozza on February 5th, 2016
hasOptimization is pleased to announce a launch of a new look for client Kelly Interior Painting, an interior painter out of Southern New Hampshire who was looking for a fresh, new website. Mark Kelly, owner of Kelly Interior Painting, did an incredible job painting the hasOptimization office, and we knew Mark needed a new website that looked as good as the work he was selling.
The Kelly Interior Painting website was an old HTML website, with a bit of a dated look and poor mobile capabilities. The original page was built with a basic GoDaddy site builder, which has limited use when it comes to SEO and doesn't do well on mobile devices. While the website had all of the necessary information for customers to contact the painting service, the website's look and usability didn't do justice to Mark's work.
Before: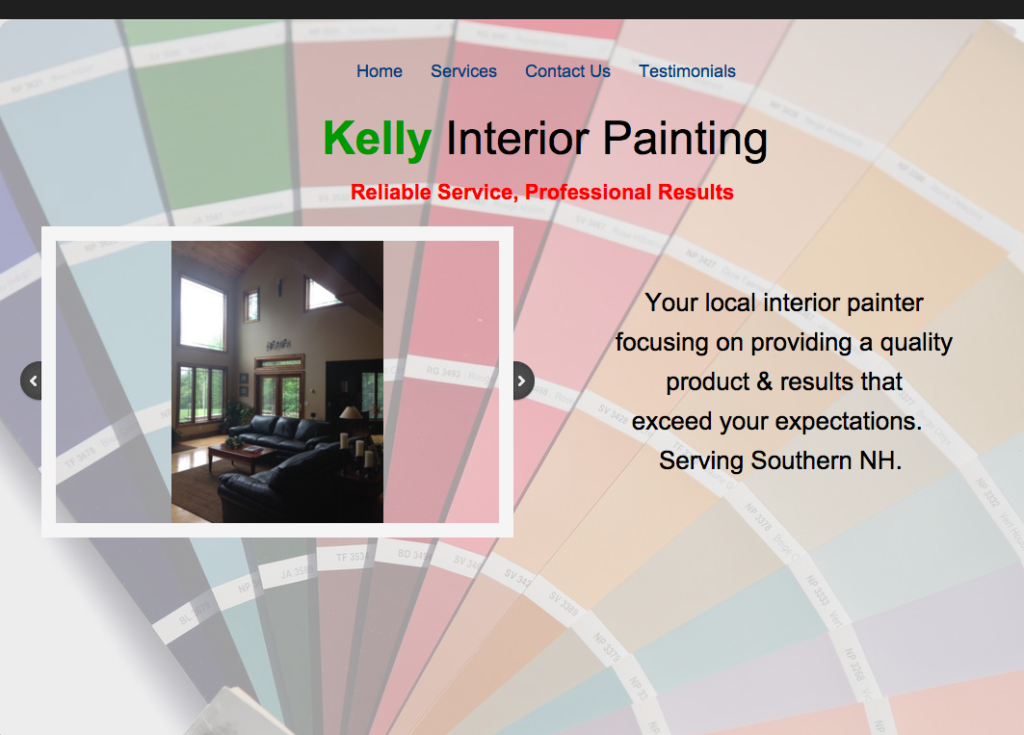 We started by taking all of the elements of his old page that he wanted and bringing them over to a new layout. We then modified some of the elements of his old page to breathe new life into it. For example, the old paint chip image background on the original website we had one of our custom graphic designers modify. She took the idea of the "paint chip" and created a modern, simple-yet-elegant tile background for the main body of the website, while keeping in line with the "Kelly" (Kelly green) theme for a more consistent brand image. We integrated other features such as social media links, beautiful testimonial sliders, and a custom contact form to keep Mark easily in touch with potential clients.
The new site is built on a lightly customized WordPress template, which is an effective but reasonably priced alternative to a fully custom design. While the look is simple and understated, the functionality is vastly superior to the SiteBuilder platform and will help Mark get the visibility his business very much deserves. This new site is forward-looking, mobile-responsive, SEO friendly, and just what Kelly Interior Painting needed.
After (click to view the live site):
Interested in a refreshed website for your business? Get in touch!