hasOptimization is pleased to announce the launch of a new look for Ambrogi Law Office, an elder law specialist inManchester, NH. The Ambrogi project is yet another collaboration with 2DiFore Marketing. We took them off an old, outdated, ultra-basic site and put them into a new look on WordPress–more usability, better SEO, and a crisp new look to go with it.
The Ambrogi team was careful and precise about everything to do with their new site–which I'm sure is an attitude they also bring to their own work. Working with the women of Ambrogi Law Office reminded me a great deal of the smart, tough women I know from my time at Smith College.
We're happy to know they're ringing in the new year with a shiny new site!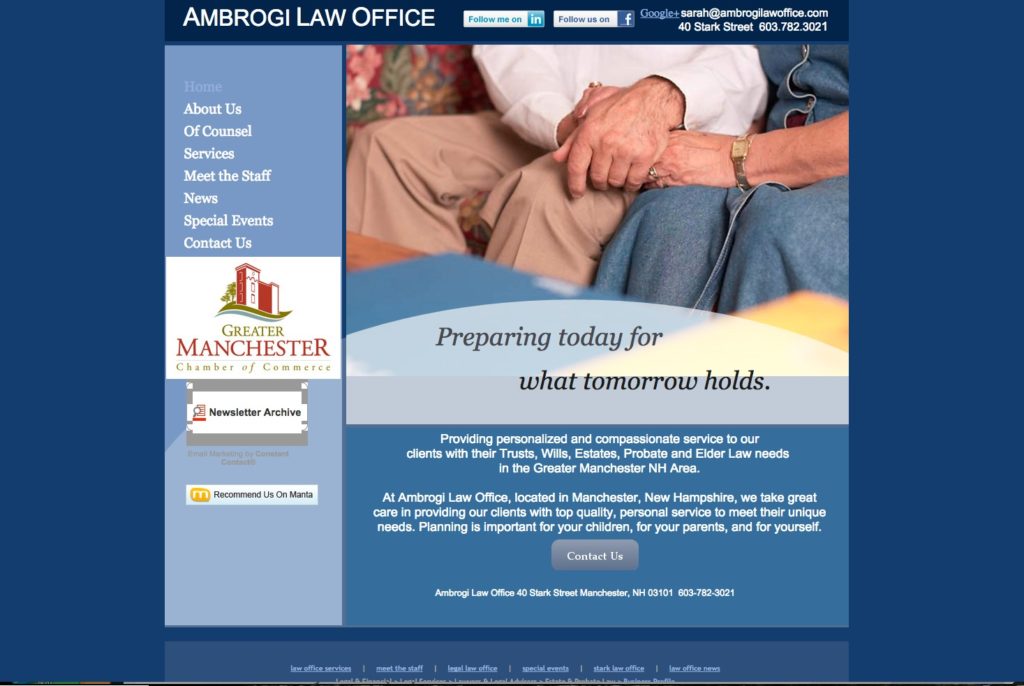 The brand new look (click to go to their site!):