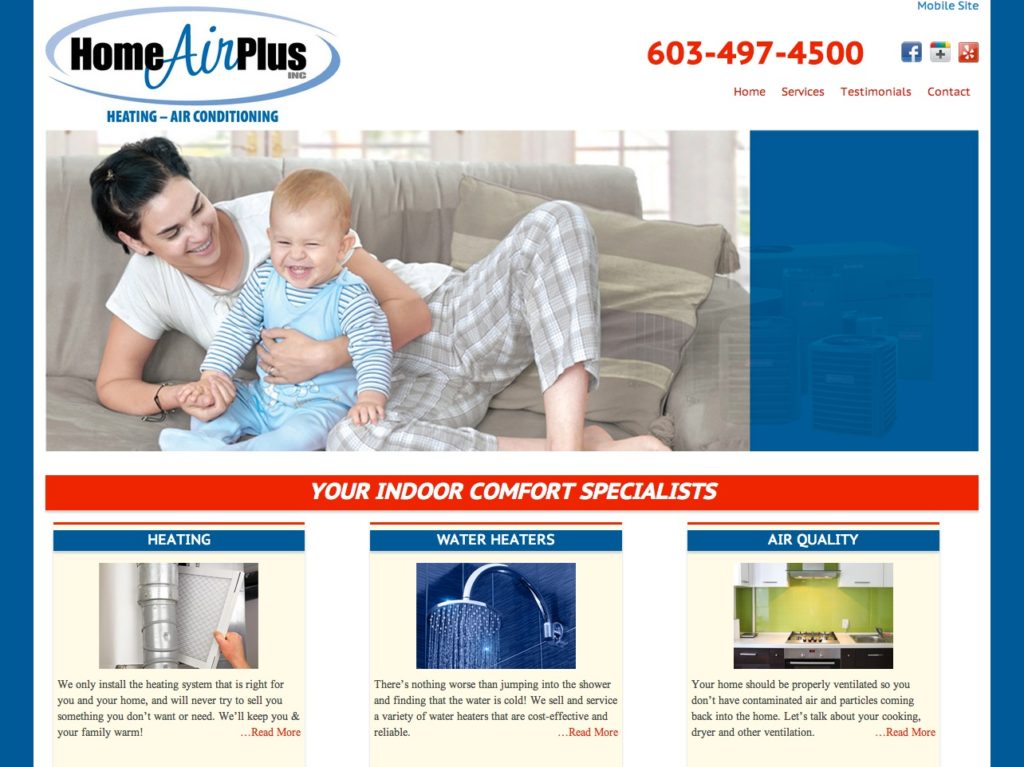 Posted by Logan Snyder on September 17th, 2014
I need to make a super-overdue announcement. We launched a really fantastic, long in the making website refresh for Home Air Plus several weeks ago and have been so busy we didn't get around to posting about it. So here's Home Air Plus before:
And here's the new and improved version! You can click through to see it live.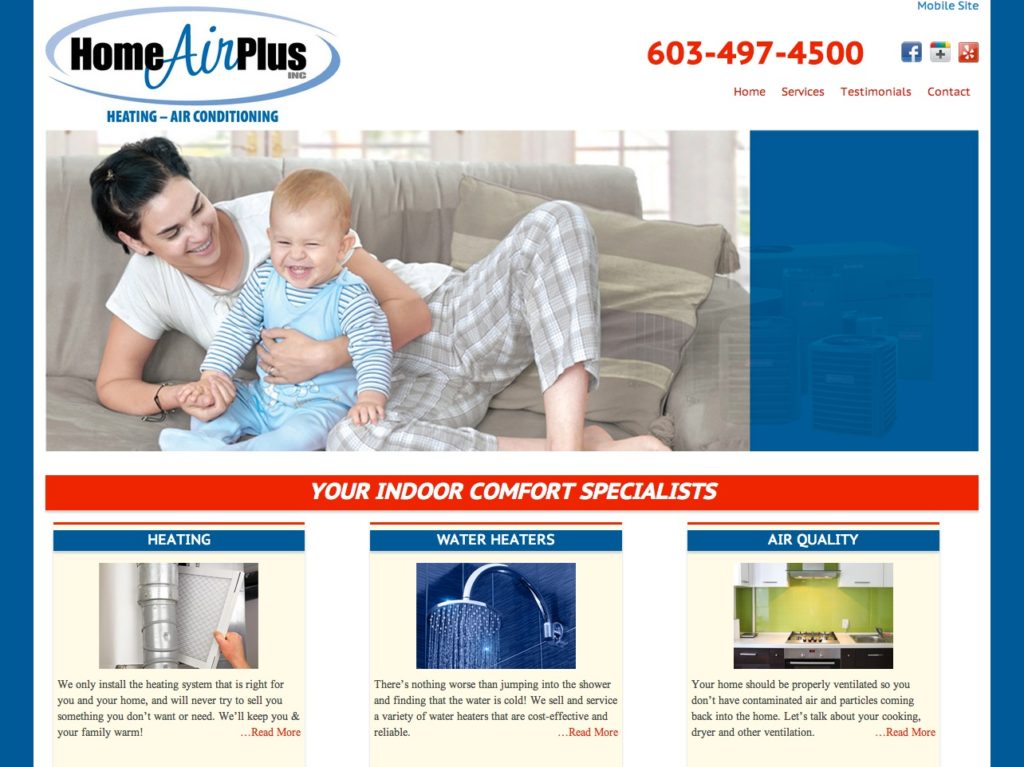 Owner Bob Bartlett is a member of the same networking group as hasOptimization, and was very particular about what he did and didn't want for his new website. That's always a challenge, but it's one we're very willing to rise to, and we're absolutely delighted that Bob is happy with his new, improved, modernized look. In fact, we're looking forward to launching a marketing campaign for him soon!