Today we're pleased to announce the launch of RaTS & Affiliates' very first website. While we are excited about ALL of our new site launches, there's something particularly fun about launching a business' first ever website.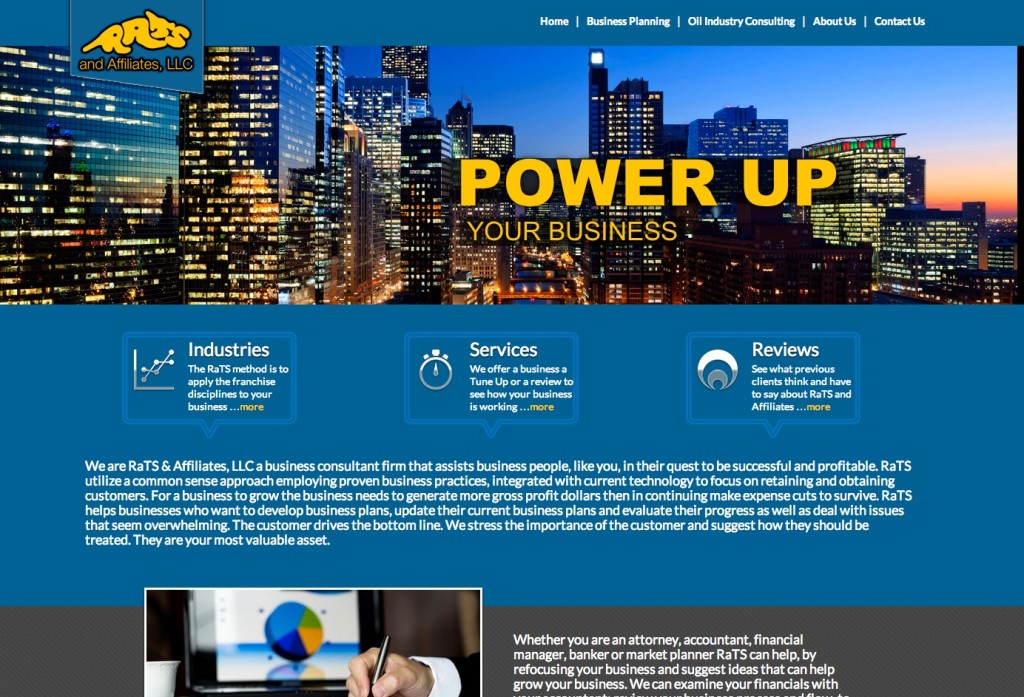 RaTS founder Mark Lewis is a member of our BNI networking group and an all-around good guy, with many years of experience as a business consultant and franchising expert. He rightly realized that while he may be a traditional, face-to-face networker (and we'd never deny the power of the in-person connection!), the world has gone digital and it was time he did, too.
We designed a site for Mark and RaTS that uses his beloved, quirky rat logo, but also brings in some bright, modern colors and images with a 'high tech' feel. We used a lot of Mark's own content from his networking experience and brochures to flesh out the site, so that it sounds like his voice.
We're hoping we can get Mark into even more online marketing down the line–he has so much to say, he could be a great blogger. But for now, we're proud to announce that he's now officially online!