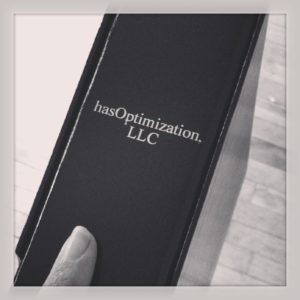 And no, that's not a typo. As of March 29, my online marketing, web development and other services are now an official LLC in the state of NH: hasOptimization, LLC.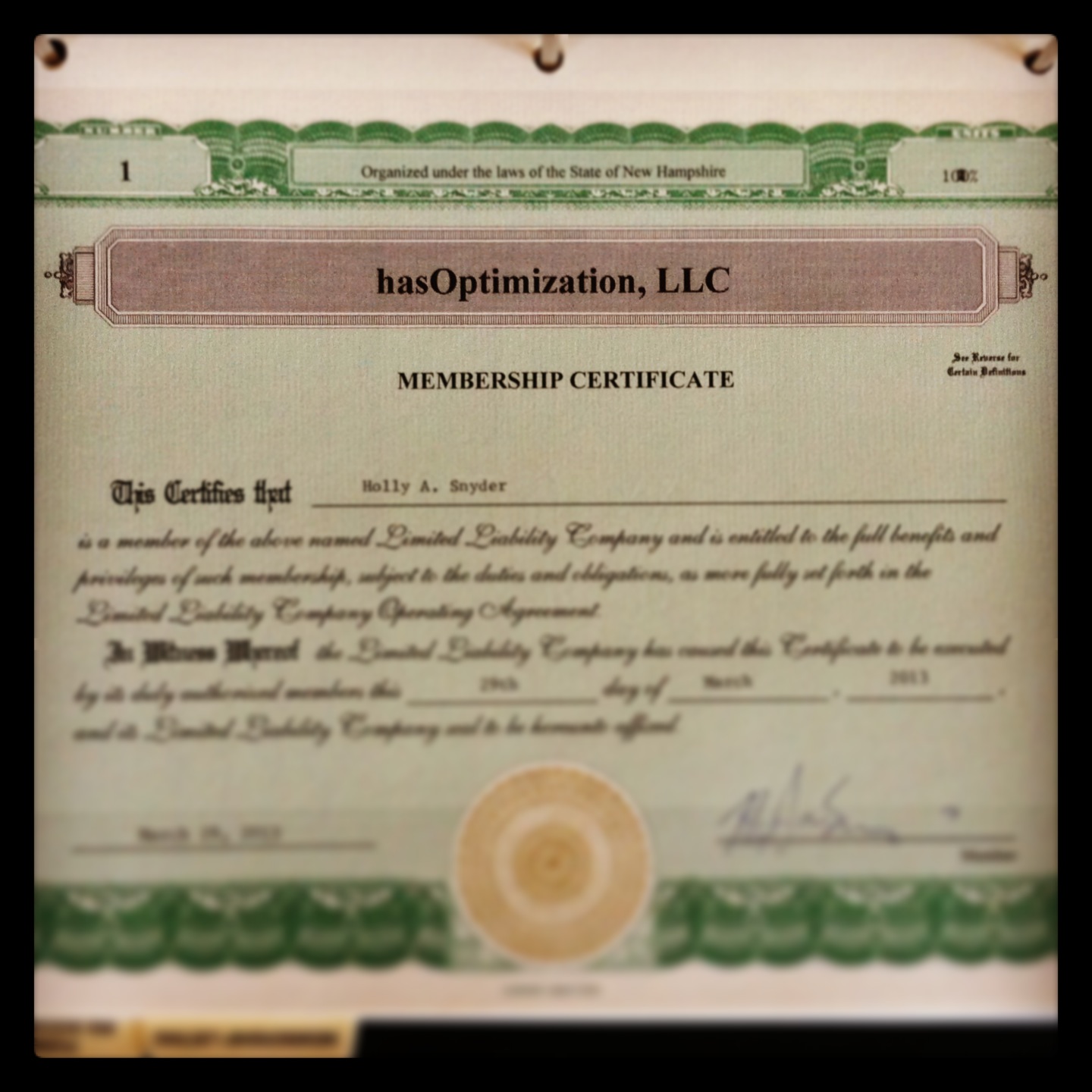 Why hasOptimization? I'll admit, the chuckle factor of getting to write lines like "this business hasOptimization" is a part of it. Aside from that, my initials are HAS, and optimization is what I do. I'm here to optimize your site, your marketing, your user experiences, and your data. My business is here to optimize YOUR business. So if you're a client of mine, your business now hasOptimization.

Coming soon, there will be lots of changes–the website will be moving to hasOptimization.com, and the name and image on many of the social media profiles you may follow will change to reflect the new business name. You're also going to be much more likely to see 'we' instead of 'I' when I refer to business endeavors, in order to reflect the many people besides myself who work hard to make this business work for you (they'll also be getting more visibility individually). However, the core of my business remains the same. I'm just stepping up to a new level of organization in order to keep growing in the best direction possible.