Last week I discussed why you should spend time organizing your blog. This week I'll start telling you how to go about organizing your blog, starting from launch.
Is a Blog/Has a Blog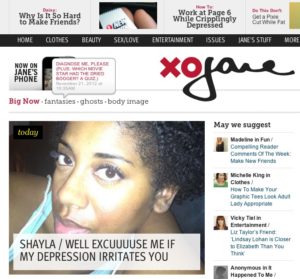 If you're launching a new website, think about the overall structure at the beginning to save yourself time and hassle later. Do you want the home page to be a static page, or do you want it to have your most recent blog posts? Is this a blog site, or a site with a blog? The answers to these questions will determine the information architecture of your blog; in other words, how the information is organized and how users will encounter it.
Pages vs Posts
Typically, blog posts are for timely information and pages (with the associated 'present in the navigation' privilege) are for permanent information. News about your business? Blog post. History of your business? Page. If your site IS a blog, you won't have to think much about this. If your site HAS a blog, you might think about this a lot. Particularly if you're blogging for business, it may be worthwhile to you to consult a marketing professional to ensure you are setting your site up for search engine and user experience success. At a minimum, have a conversation with your web developer or content manager about how your content will be structured.
URL Structures & You
By default, blog software like WordPress often uses a ID number to form the URL for a post. This is not doing you favors with search engines or general organization, so switch to a URL structure that includes the post title. I prefer to use a format that includes the month and year, as it's a simple indicator to the reader if they are reading an older post or a new one. The URLs on this blog are in the format http://www.domainname.com/YYYY/MM/title-of-post/, which is a popular option. This setting can be found in the WordPress Admin area under Settings>>Permalinks.
The other structural choices mentioned here are also controlled by setting various options in the WordPress Admin area, but they are scattered around the interface rather than being in a single location. If you aren't familiar with WordPress (or the software you are using), you may want to hire a consultant to assist you with the setup process.
This is part 2 of a series on Blog Organization. Part 1 reviews why blog organization is important. Part 3 will cover categories and tags.