It's always a good day when I get to announce the launch of a new website, and this one has been a long time coming.
The development of the Antonia Designs site has been plagued with vacations, indecision, and last minute changes as Antonia and I struggled to realize her vision within her budget. Ultimately I learned a lot in the process, which is always a good thing for me. The web is in no way static, and new solutions and options are always appearing when you least expect them. This was, for example, the first site that I built from the ground up with Yoast's SEO plugin rather than the collection of various plugins I'd used before.
While I was always satisfied with Platinum SEO and All in One SEO (despite occasional conflicts with other software), Yoast's SEO for WordPress brings the features of those plugins together with those of XML Sitemaps and others, adds excellent tooltip explanation and built-in optimization assistance, and packages it all neatly in one download. I've so far been 100% delighted with everything I've used by Joost De Valk.
The development process for Antonia Designs also included a last minute addition–the home page slider. Antonia originally concluded it was unnecessary, but with the site nearly completed she made the decision to feature more of the photographs she recently had taken on the site. So the slider addition was born, requiring an additional round of edits to a nearly-finalized website. The result, I think, is totally worth the extra effort: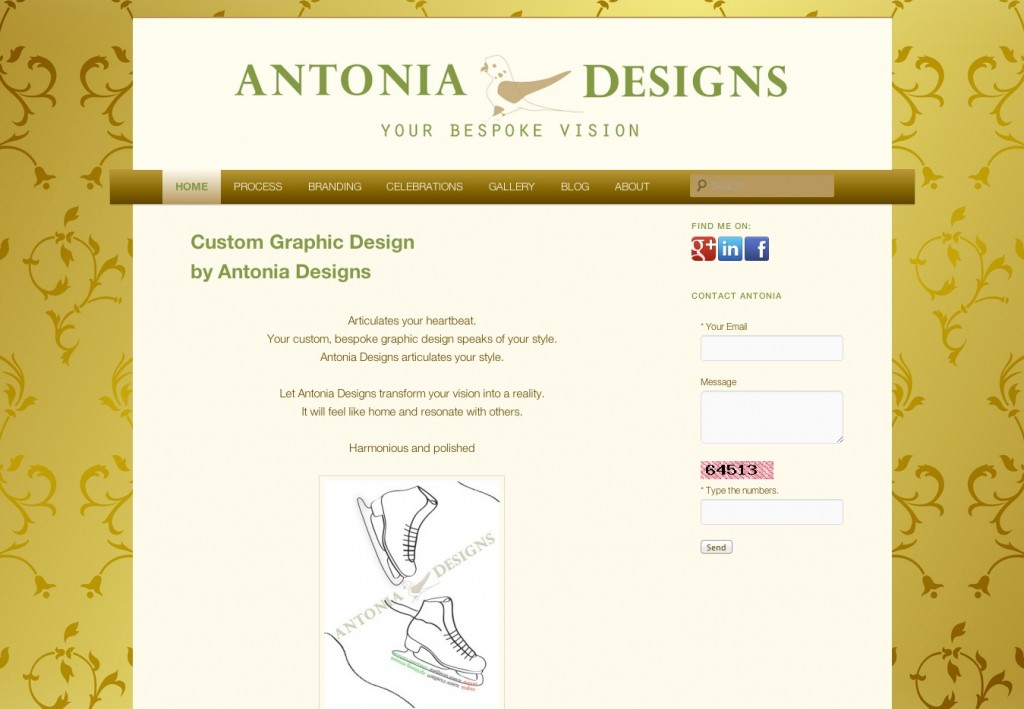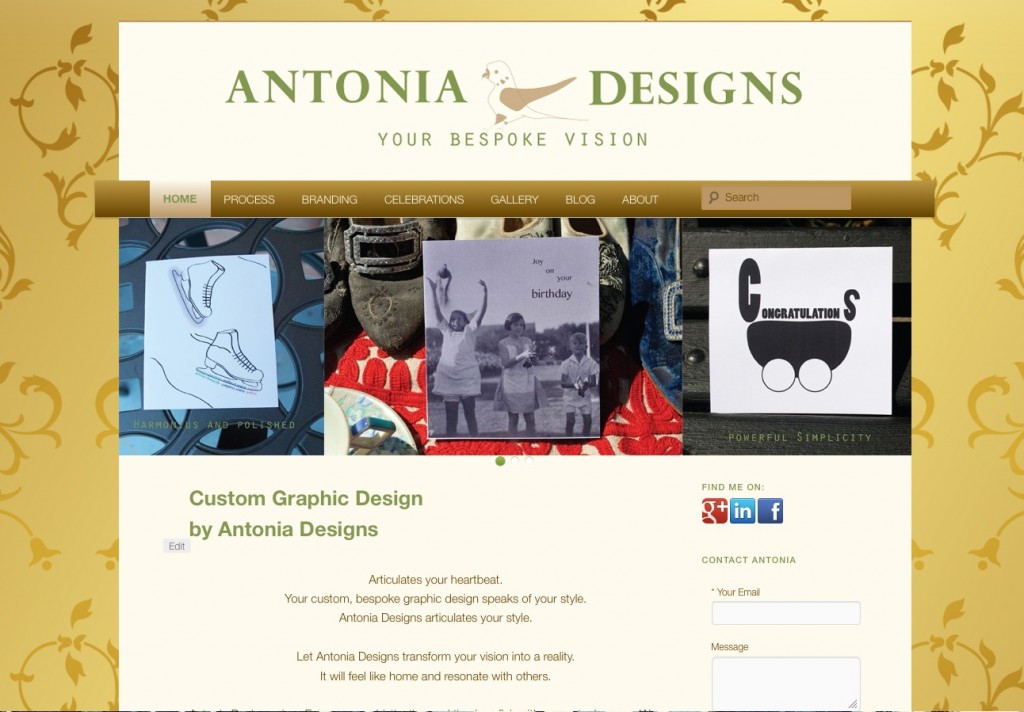 So without further ado, I am very pleased to announce the launch of Antonia Designs, a custom graphic designer in Washington, DC. Antonia Designs is a one woman company, specializing in custom print work such as wedding invitations and save-the-dates. She also does a lovely text logo or other branding work (and she made the floral background for her site!). Please take a look at the site, and consider following her on Google Plus or Facebook.