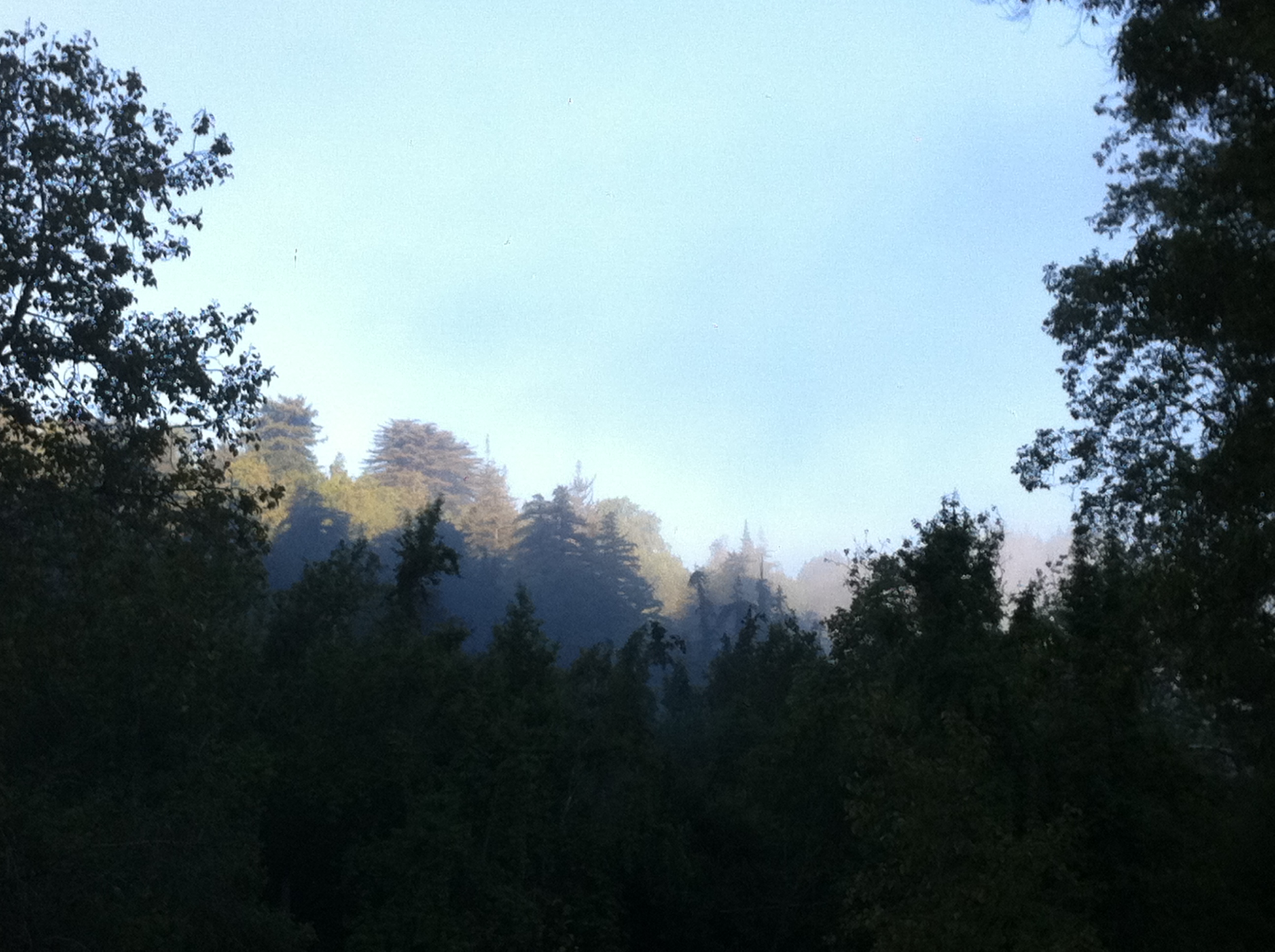 Behold: the sun rising over Big Sur about a week ago. I was on vacation (aaaaahhhhhhhhhhhh) and snapped this with my iPhone camera right as the sun was coming up over the trees. Gorgeous.
It was great to get out of LA and back into nature for a while, and definitely made me feel secure in my choice to move out of the city and back to the farm, which is happening alarmingly soon!
My phone battery died shortly after we entered the campground, and there was little to no signal anyways, so I enjoyed two blissful days in Big Sur free of electronic interference–no email, no internet, no calls. As the sun rose on our last day, I charged up my phone at the camp shop so I could grab a few shots of the area before we left. Sunrise over the hills is something special.