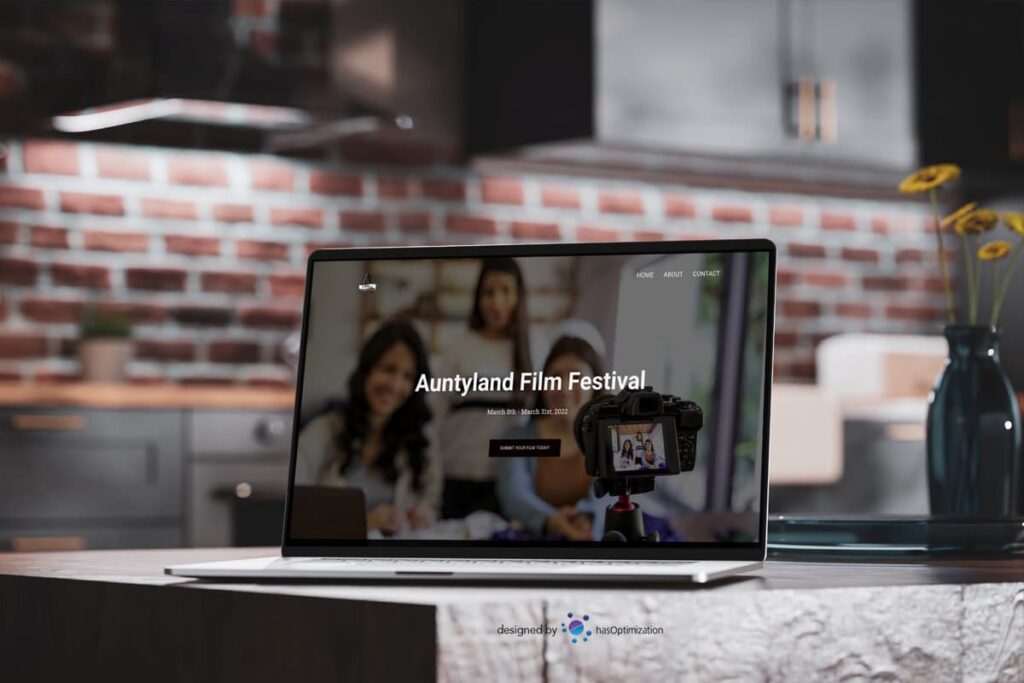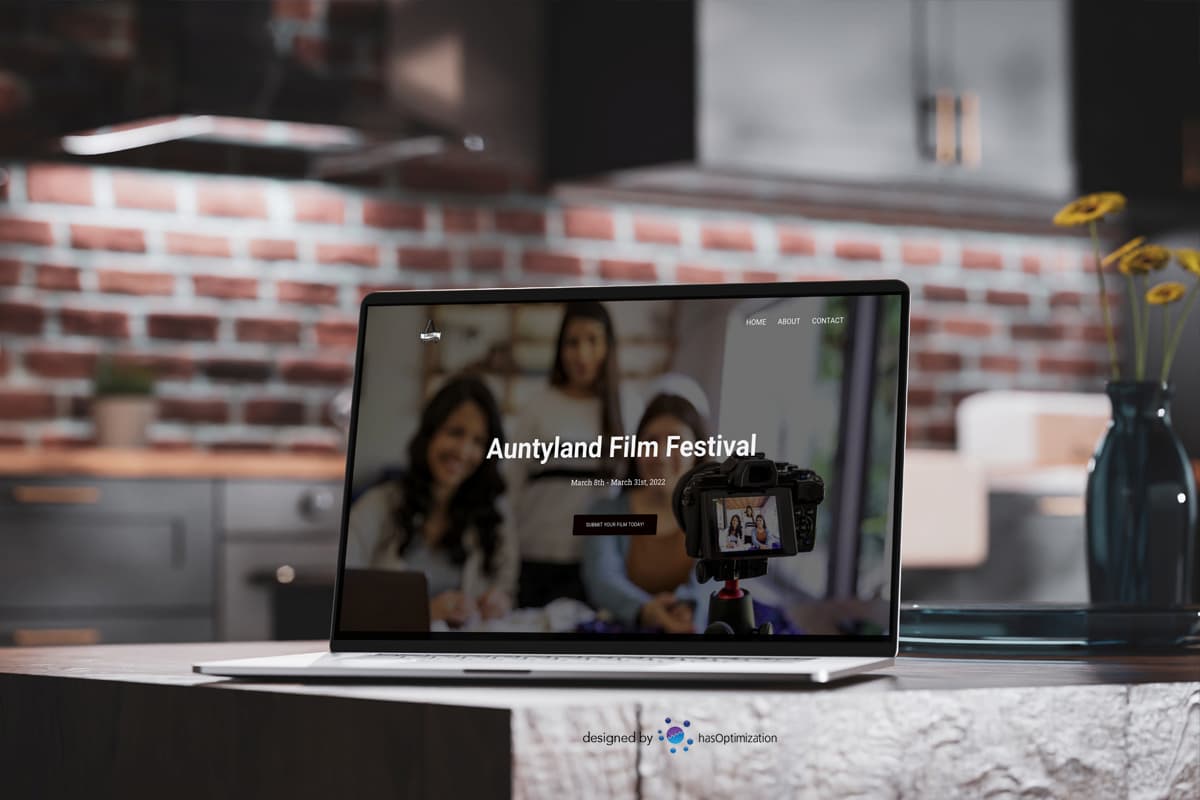 Posted by Courtney Fappiano on October 22nd, 2021
Our current client Sylvia Lewis does not shy away from a project, so we weren't surprised when she came to us with a request to build a new website for her upcoming project, Auntyland Film Fest. The Auntyland Film Fest will be taking place during Women's History Month in March 2022 and is "devoted to short films by and for diverse women and girls".
We were on a tight schedule for this site build, as submissions were to be open September 27th, but the hasOptimization team was already accustomed to working closely with Sylvia to get the desired look and functionality she wanted. Sylvia opted to keep the homepage simple, with a video from one of her favorite American filmmakers, Ava DuVernay, front and center. Then we added a short snippet from the about page and a place for submissions, making it quick and easy for users to submit their films.
Sylvia always has a good eye for images, so she supplied us with all of the inspiring images of women using cameras and working with film. After the last two life changing years, Sylvia believes that "Films are a great way for us to stay connected to each other as we come out of lockdown."
We are excited to see what types of submissions Sylvia gets in the upcoming months and look forward to continuing helping maintain her other projects. If you would like to read more about Sylvia's thought-provoking projects, you can check them out at Auntyland, Yonarrative, and 1619 Brooklyn. Check out Auntyland Film Fest here, and if you are feeling creative, submit a film!