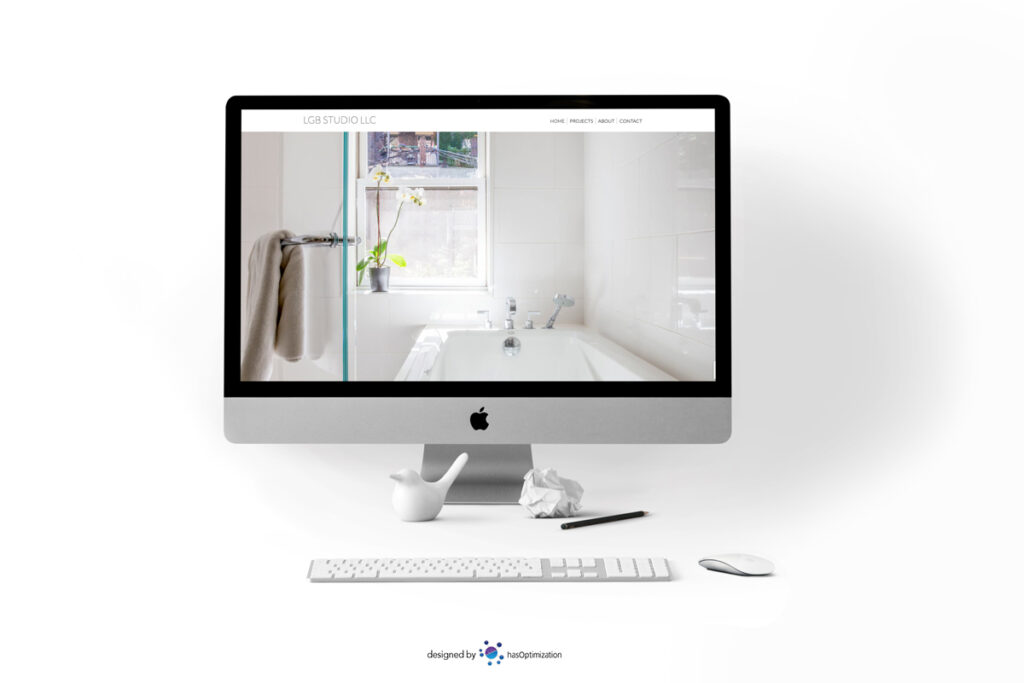 Posted by Courtney Fappiano on June 14th, 2021
When Lauren came to us for a new website for LGB Studio, we were excited to help her get started. Lauren is an architect currently working in Massachusetts and Connecticut who values open communication with her clients and a design that works for them, so having an accessible site was important. We were happy to create a site that showcased Lauren's work and made it easy for clients to get more information about LGB Studio.
From Wix to WordPress
Lauren previously had a Wix site that wasn't giving her everything she wanted. She wasn't able to arrange images and text in a way that showcased her work accurately. Unfortunately, sometimes building with WYSIWYG editors can constrict what you can do as a whole. As WordPress fans, we transferred her over to WordPress from Wix and got started. We set her up with a template that spaced her projects in a way that made sense to her and were more user friendly. We wanted to keep the site as straightforward as possible but also wanted to maintain the clean design that Lauren constructs.
Minimalist vision
Lauren's vision for her site was grounded in minimalism. Minimalism allows you to appreciate forms and shapes without any distraction. She wanted her designs to be visibly accessible and didn't want any distractions from the clean concept design she has created. We started with a white background and arranged the projects to be front and center. We also added red accent lines to give the site some visual variance and aid in rebutting confusion. In the end, Lauren's designs are the main focus and the site gives the viewer a chance to see her style expressed in various settings. 
We are excited that we got to help realize LGB Studio's vision and are excited to see what future projects Lauren takes on. Visit lgbstudio.com to see more of Lauren's work.