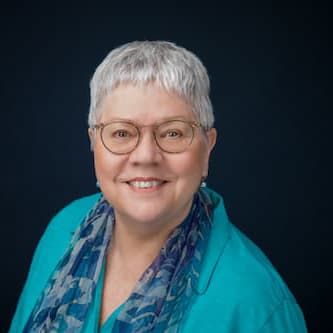 Posted by Aimee Cozza on October 21st, 2019
With more than 35 years in the print industry, including over 18 years of business ownership, Susan Bradstreet Englert provides innovative solutions to graphic design challenges.
From corporate identity materials, newsletters and brochures, to trade show promos, white papers and annual reports, Susan provides clients with creative, insightful results that make sense in their marketing plans—and her background in printing helps her to educate clients, saving them valuable time and costs. She is a magna cum laude graduate of the University of Maine at Orono with a BA in Journalism / Advertising Design.
Susan worked and lived in Concord and Manchester, NH for 28 years, raising her children there. ​The kids are now adults living in Minneapolis and San Francisco. In 2015, she and her husband, Steve, moved to Greenville, SC. Susan & Steve have a goofy, lovable dog (Gracie), and enjoy watching hockey, movies, reading, photography, and travel​… and Susan has a great affinity for coffee and comfy slippers.​